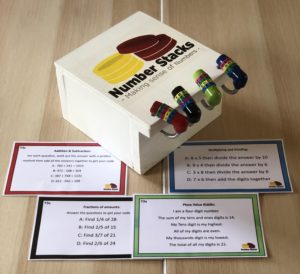 The Puzzle Box was a project designed to provide a bit of a challenge to the pupils I work with while allowing them to revise the Key Skills we have covered during the year.  The box has four combination padlocks on the outside and a further 3 smaller locks on the inside.  Children work in small groups to solve the maths problems to get the codes.
I have created sets of Puzzle Box problems for years 3 to 6 and these can be downloaded as PDFs for free by clicking the links below:
I bought my padlocks from ebay and made my own box but you could just attach all locks to a ring or chain and challenge the children to release them all!