Helping Children Develop Their Understanding of Key Maths Skills
Number Stacks uses a unique combination of stackable place-value counters and video tutorials to enable any adult, regardless of teaching experience, to help children master the foundations of the number system.  For less than the average cost of two private tuition sessions, you can get everything you need to build your child's confidence and ability in the key areas of the primary maths curriculum (age 4 to 11).
Over 60 key skills from the Primary National Curriculum have been separated into 5 different categories and aligned by year group.  Each Key Skill has its own video tutorial designed to be watched by adult and child together.  These videos break down the skills into simple, manageable steps and allow opportunities to practise each step before assessing the child's understanding with a final fluency activity.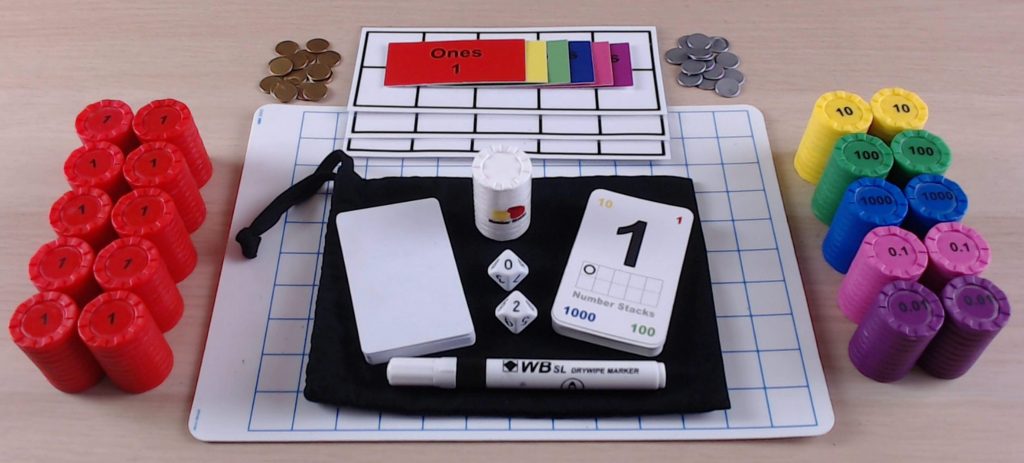 The Number Stacks Resource kit contains everything you need (all contained in an A4 zipped tuff-bag) meaning time isn't wasted finding resources before each session.  This means that adult time is spent where it matters most - working with the child.
'Using Number Stacks and the resource kit has been instrumental in the noticeable improvement in my son's confidence and understanding of maths.  We have really enjoyed working through the video tutorials and fluency activities which test and confirm understanding at each stage.  I would highly recommend it to anyone who wants to give their child an extra boost in maths.' Parent of a Year 3 child
Click on the PRODUCT INFO page to explore the different elements of Number Stacks, or the BUY & SUBSCRIBE page to order your resource kit and purchase a membership in order to access the video tutorials and games.
If you have any questions, please contact us using the form on the CONTACT US page or email support@numberstacks.co.uk
'During my 16 years as a primary school teacher, I taught child after child who found maths and the concept of numbers difficult to grasp.  When my own daughter started school, reading and writing came much easier to her than maths so I decided it was time to try and use my knowledge and experience to help all children understand the foundations of number and calculation.  By actually creating and manipulating numbers using the stackable counters, Number Stacks allows children to understand what they are doing rather than just learning an abstract method.'  James Aylott – Former Primary School Headteacher and creator of Number Stacks.