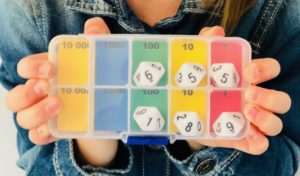 Question Shakers are a great way of generating questions to practise many of the Key Skills covered by Number Stacks including: Reading & Writing Numbers, Comparing and Ordering, Rounding, Adding & Subtracting, Multiplying & Dividing and so many more!
They are very simple and cheap to make.  All you need is a plastic container split into 10 compartments, some ten-sided dice and a printed card with the place value headings.  I've added some suggested links below (correct at time of writing this page) to where you can purchase boxes and dice and also a free printable template for the place value cards that fit into the boxes.
Prices do seem to fluctuate but if you are prepared to wait for delivery and buy in bulk, you can create multiple question shakers for not much more than £1 each (a single Shaker will cost more due to shipping costs). If you decide to shop around, make sure the ten sided dice are 0-9 rather than 1-10 and are small enough to roll freely in the boxes.
Don't forget to check out our Number Stacks Resource Kits and Video Tutorials which can be used by any adult to help children understand over 69 Key Skills of Number & Calculation in a fun and practical way.
Place Value Cards: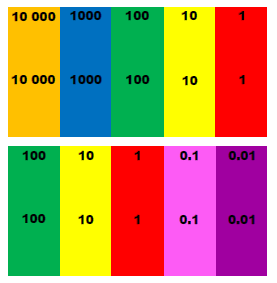 Download the printable place value cards here
Plastic Containers: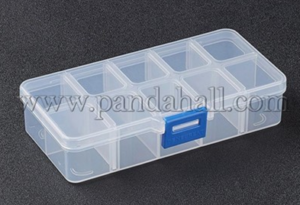 https://www.pandahall.com/p-2173605-organiser-storage-plastic-boxes-rectangle-white.html?areaType=&paLb=Fun_Cart&k=
16mm Ten-Sided Dice: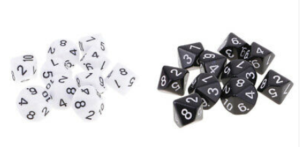 https://www.invictaeducationshop.com/invicta-ten-sided-number-dice-0-9-pk10.html